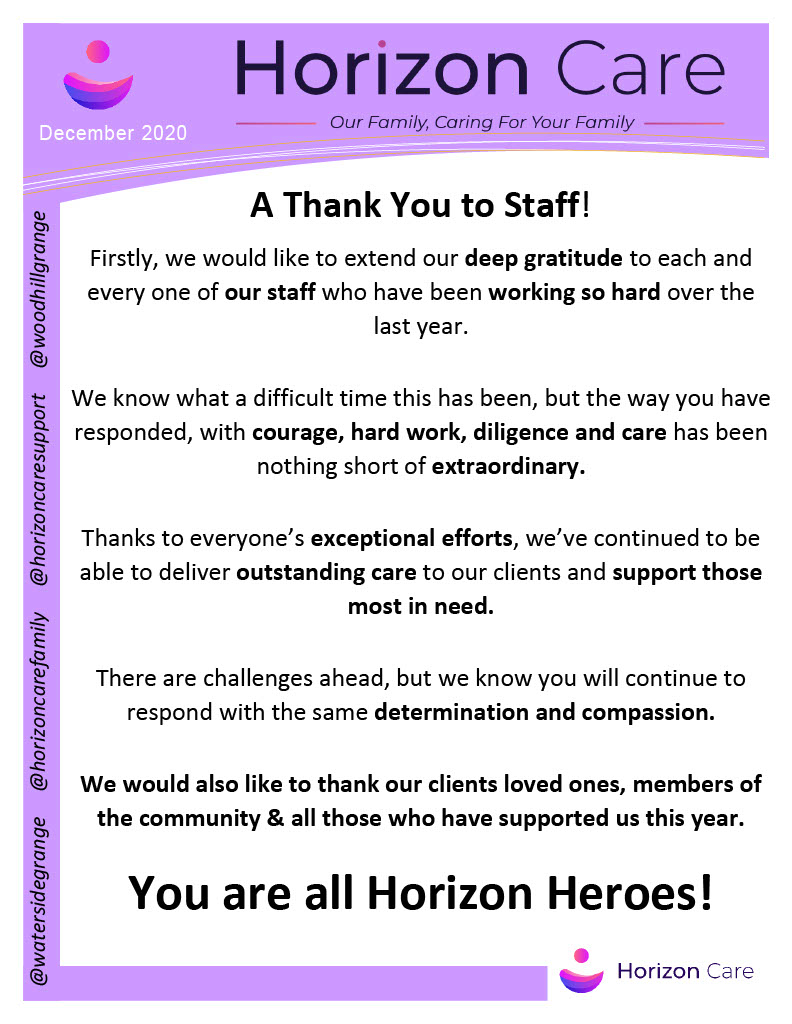 A Thank You to Staff!
We would like to extend our deep gratitude to each and every one of our staff who have been working so hard over the last year, the way you have responded with courage, hard work, dilligence and care has been nothing short of extraordinary.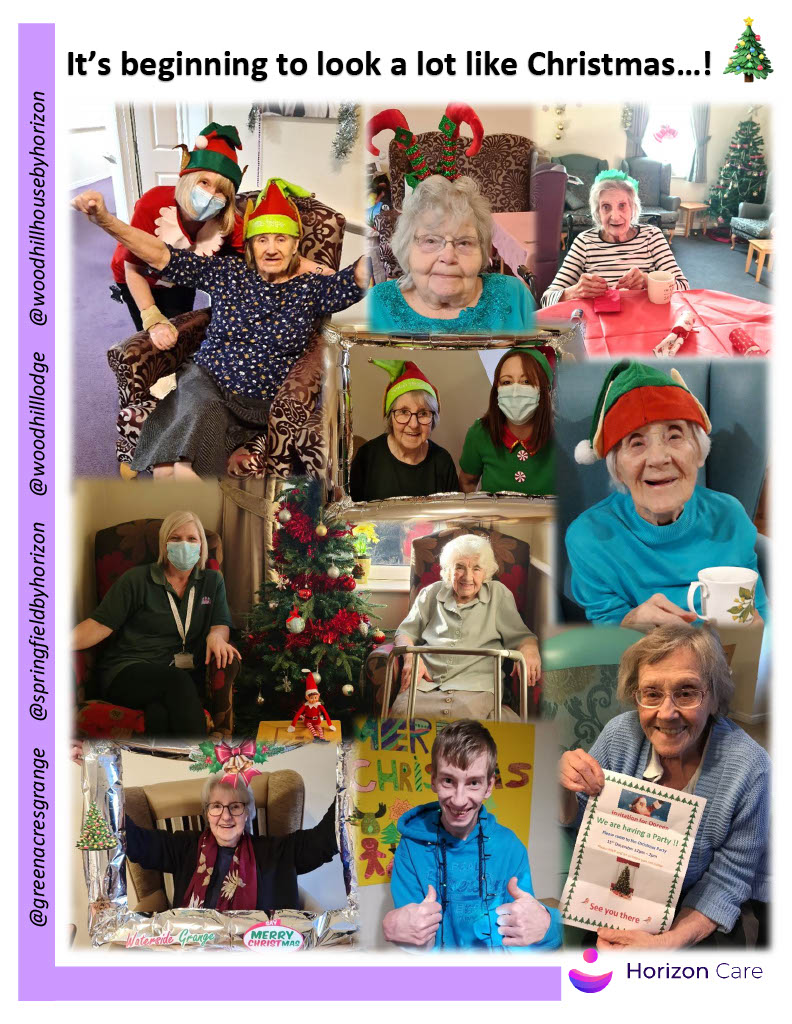 It's Beginning to look a lot like Christmas!
We felt festive this month by wearing our finest Elf attire, enjoying hot drinks and wearing fabulous Christmas Jumpers!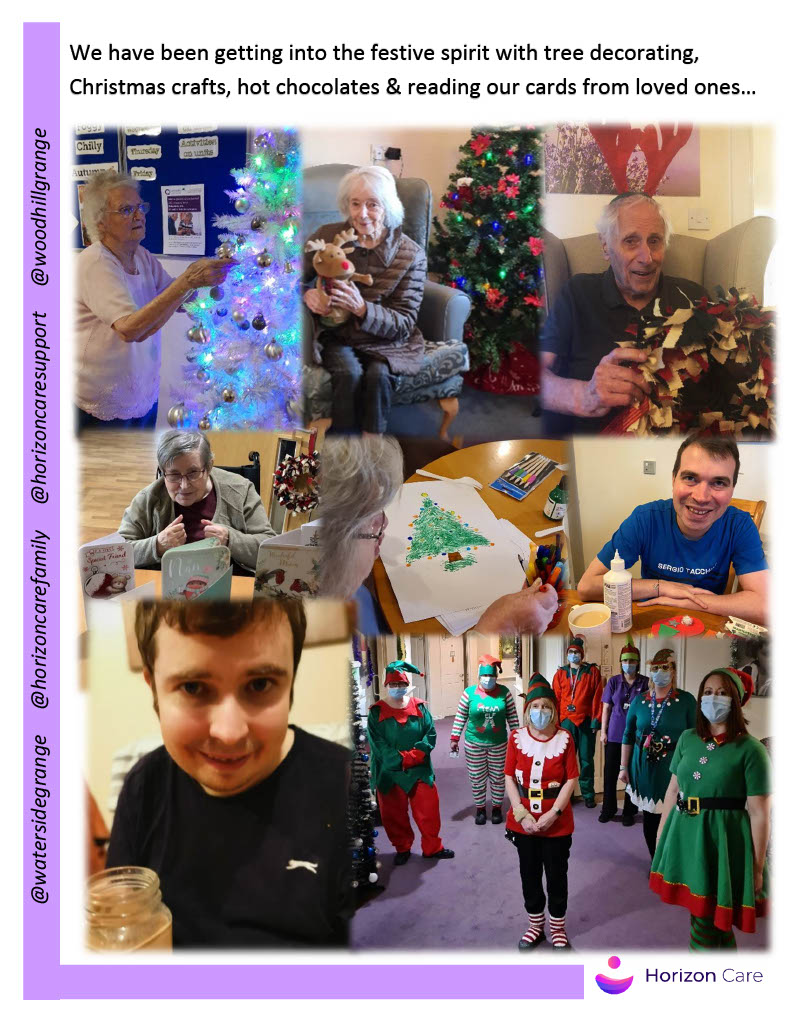 Christmas Festivities
We enjoyed decorating our Christmas trees, creating festive crafts, drinking hot chocolates and reading Christmas cards from loved ones!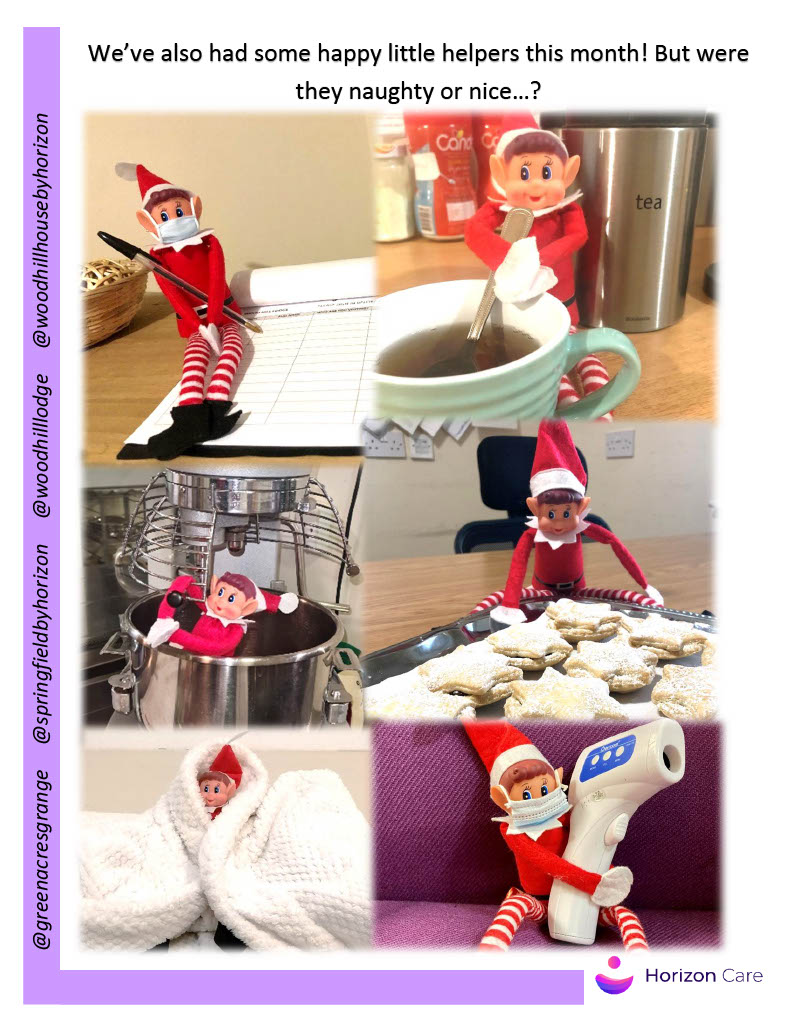 Elf on the Shelf!
We've also had some happy little helpers this month! But were they naughty or nice?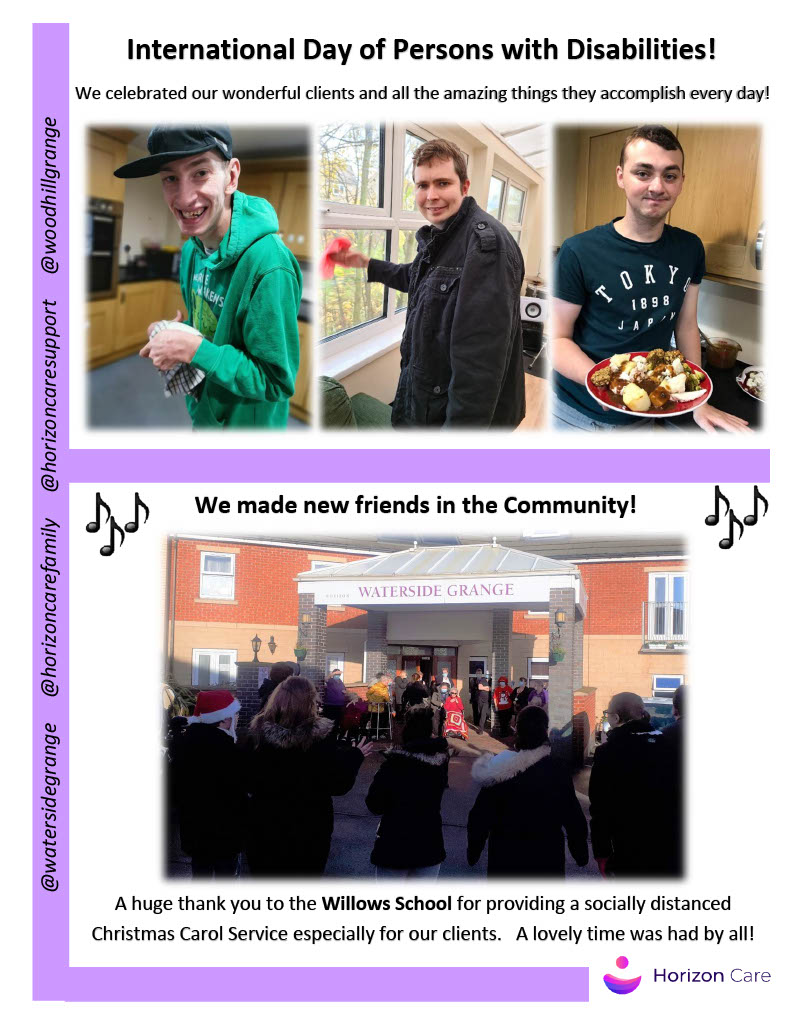 International Day of Persons with Disabilities!
We celebrated our wonderful clients and all the amazing things they accomplish everyday!
We made new friends in the Community!
A huge thank you to the Willows School for providing a socially distanced Christmas Carol Service especially for our clients!
Horizon Christmas Light Up!
Every year we love to capture our Christmas celebrations in each of our homes by putting together a short video. Check out our social media pages to see this years Christmas Video!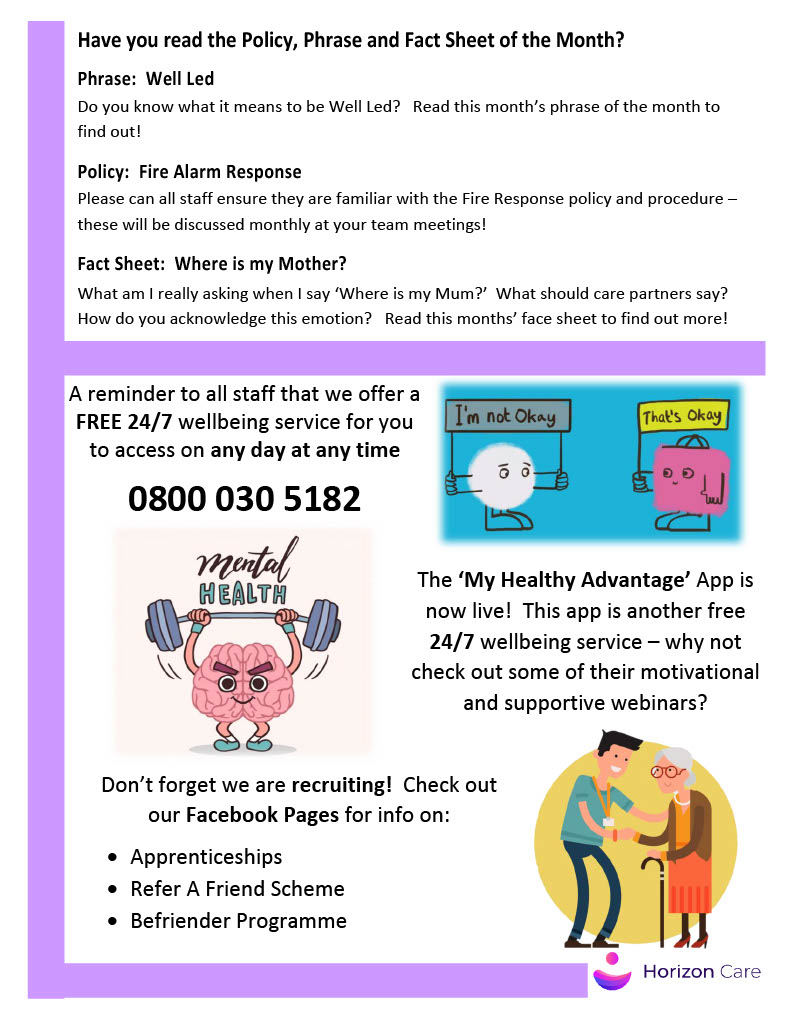 My Healthy Advantage App
A reminder to staff that the My Healthy Advantage App is now live! This app is another free 24/7 wellbeing service for all staff members.
We Are Recruiting!
Check out our Facebook pages for more information!