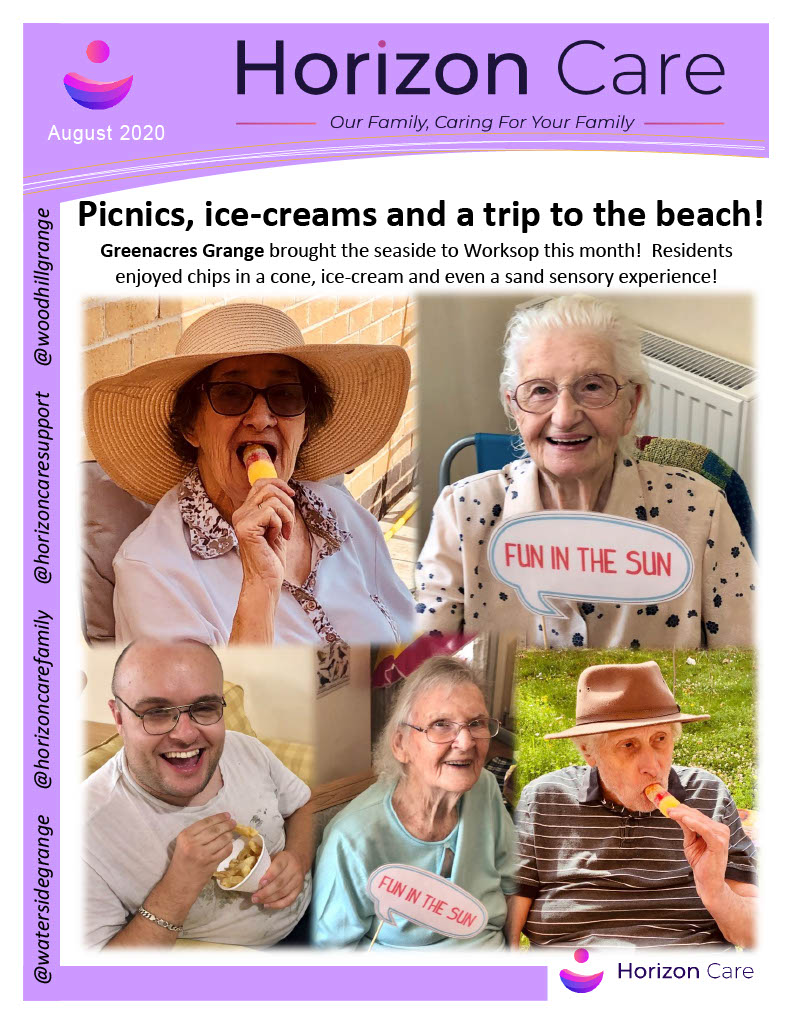 Picnics, Ice-Cream and a Trip to the Beach!
Greenacres Grange brought the seaside to Worksop this month! Our clients enjoyed chips in a cone, ice-cream and even a sand sensory experience!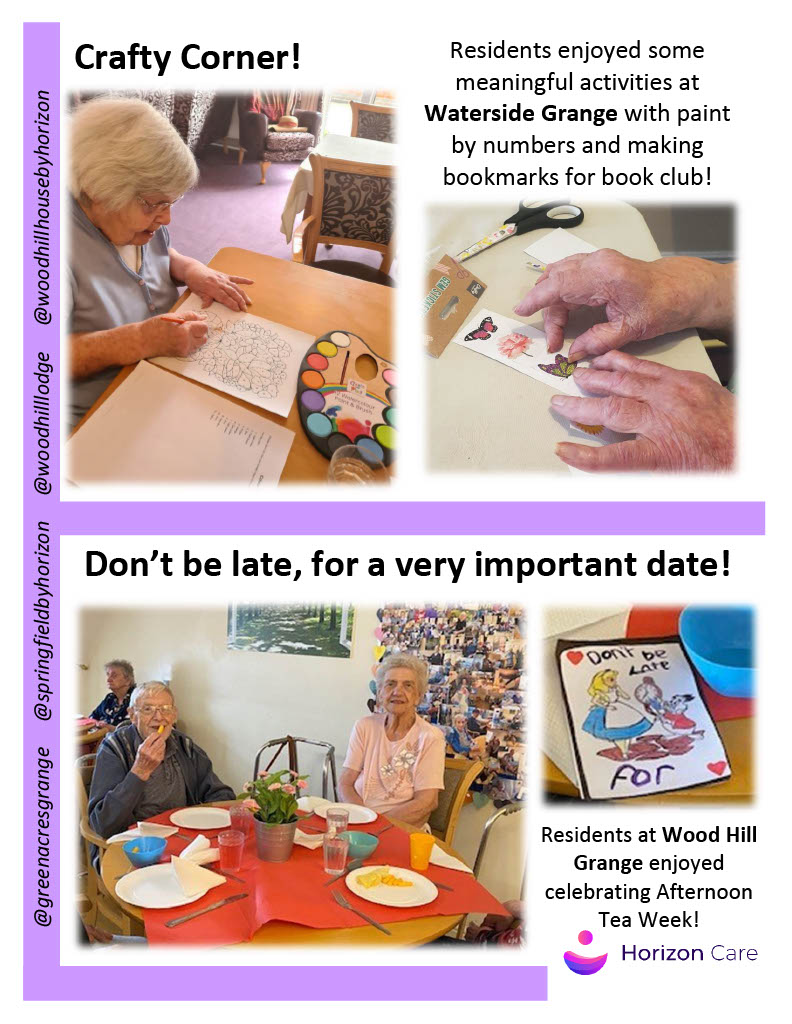 Crafty Corner!
Clients at Waterside Grange enjoyed some meaningful activities with paint by numbers and making bookmarks for book club!
Afternoon Tea Week
Clients at Wood Hill Grange enjoyed celebrating Afternoon Tea Week!