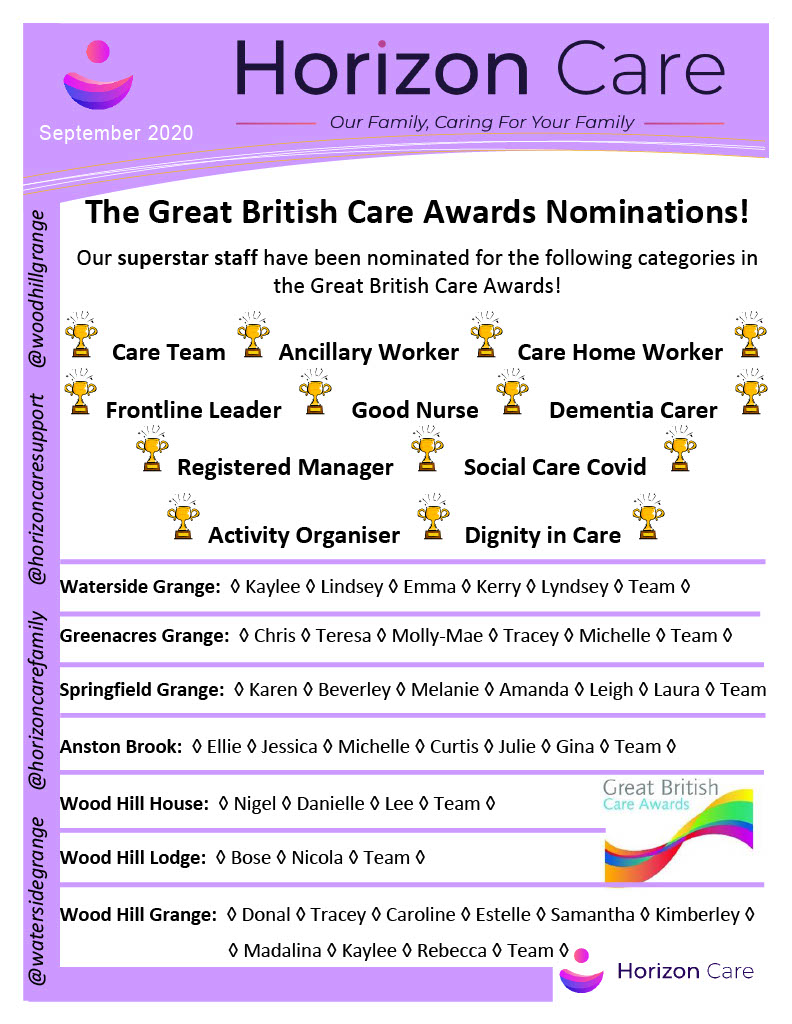 The Great British Care Awards Nominations!
Our superstar staff in each service have been nominated for several categories in the Great British Care Awards!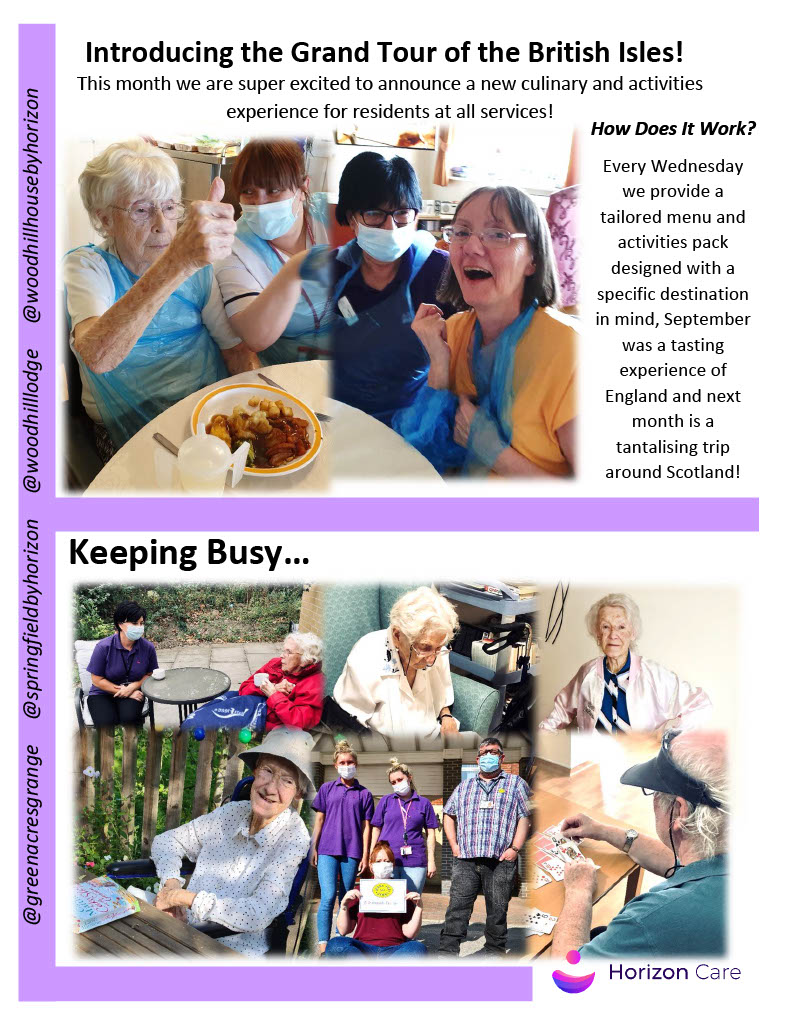 Grand Tour of the British Isles!
This month we are super excited to announce a new culinary and activities experience for clients at all services!
Keeping Busy!
We have been keeping busy the month with Jeans for Genes Day, Retro Week, Book Club in the sunshine and games afternoons!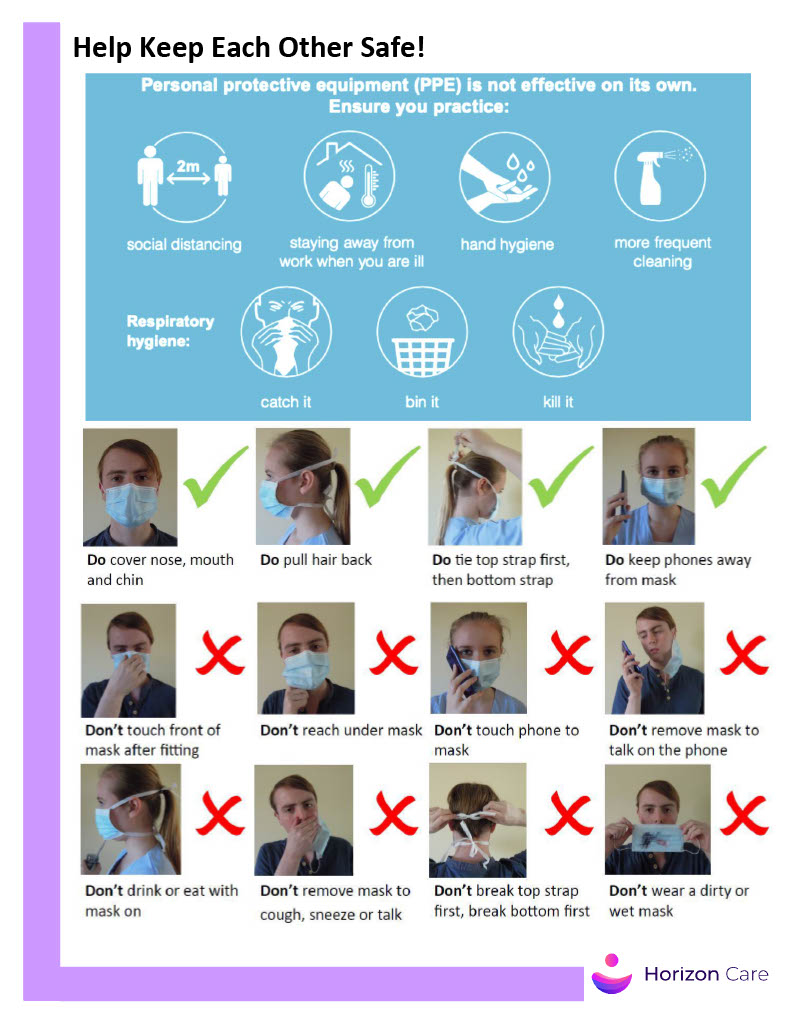 Keep Each Other Safe!
We are ensuring that all of our staff members are doing everything they can to keep each other and our clients healthy and happy.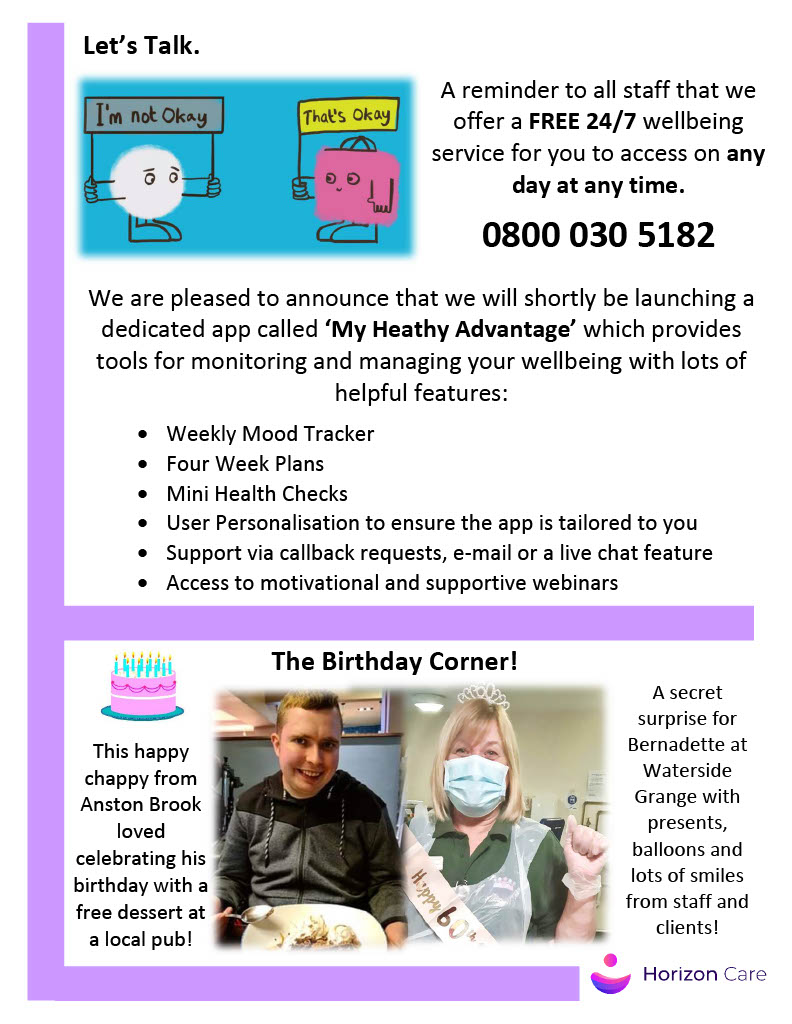 Let's Talk
We offer a free 24-hour wellbeing service for all staff members to access on any day at any time.
The Birthday Corner!
We had a blast celebrating several birthdays this month in our services!